A road trip planner is something that will come in handy if you're hitting unchartered territories. Especially after the COVID-19 lockdown, it's been a while since most of us have hit the roads.
There are the best road trip planner apps you can use to make the ultimate road trip and go exploring. Here, we're talking about a route planner, toll calculator, maps, packing guides, and even a full-fledged trip planner. So you choose which ones you want to use to plan a trip in 2021.
The Best Road Trip Planner Apps
1. Google Maps: Quick Road Trip Planner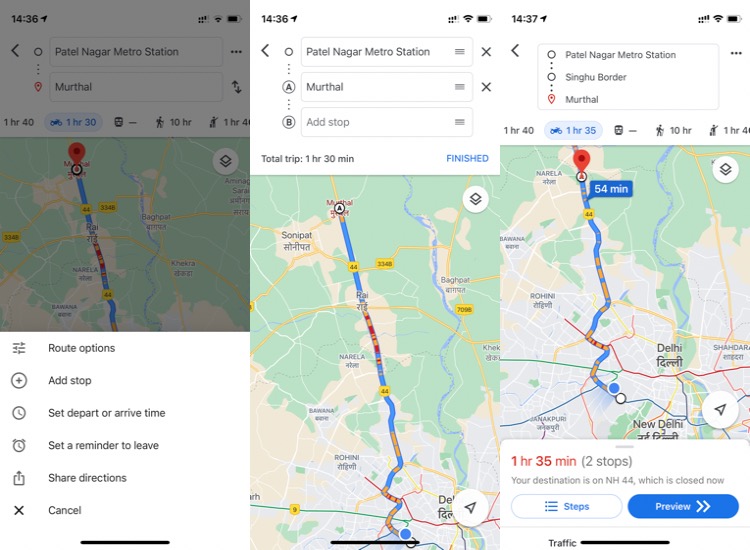 Many of us use Google Maps daily to find directions and navigate. However, the app is packed with so many utilitarian features that it stands among the best road trip planners.
One of the more refined features on Google Maps is the ability to plan a road trip with up to 10 stops. It also tells the distance and ETA between two pitstops. If you're taking a long journey, you don't have to worry about searching for gas stations or rest stops.
While planning a road trip with Google Maps, you find directions, hotels, gas stations, rest houses, and toll booths using the search along route feature. If you're using an Android phone, chances are that you already have Google Maps in it. The iOS app also works equally well.
Another reason why Google Maps is one of the best route planners is because of the comprehensive COVID-19 notifications. It shows you if your destination or the route has any disruptions because of COVID-19 or otherwise, which is a useful feature.
One of the advantages of using Google Maps is that the app is able to detect traffic conditions and offers alternate routes wherever possible, without the need to reset the current directions.
2. Furkot: Comprehensive But Complicated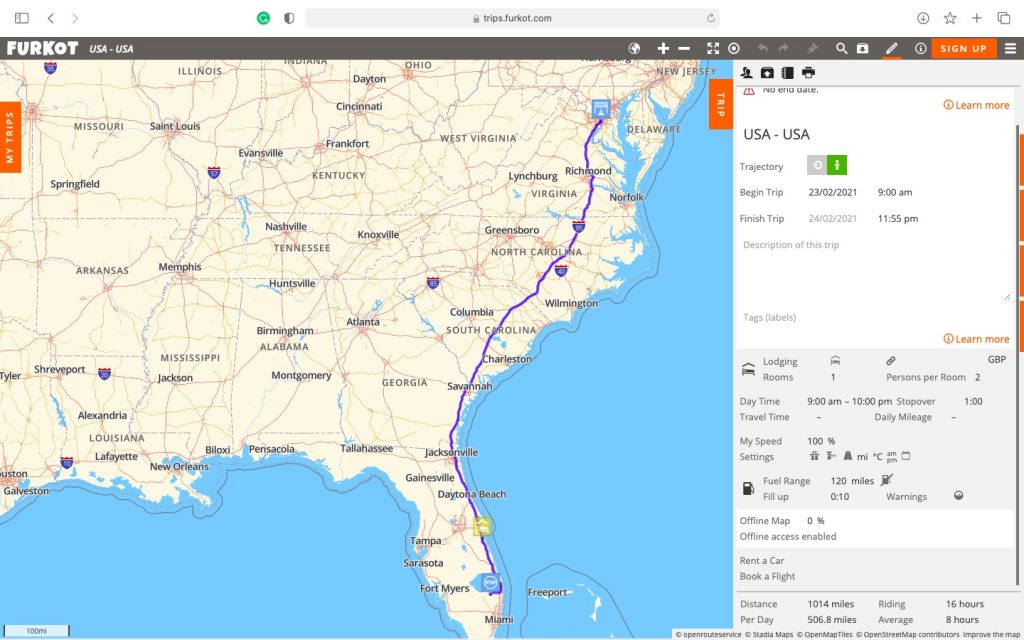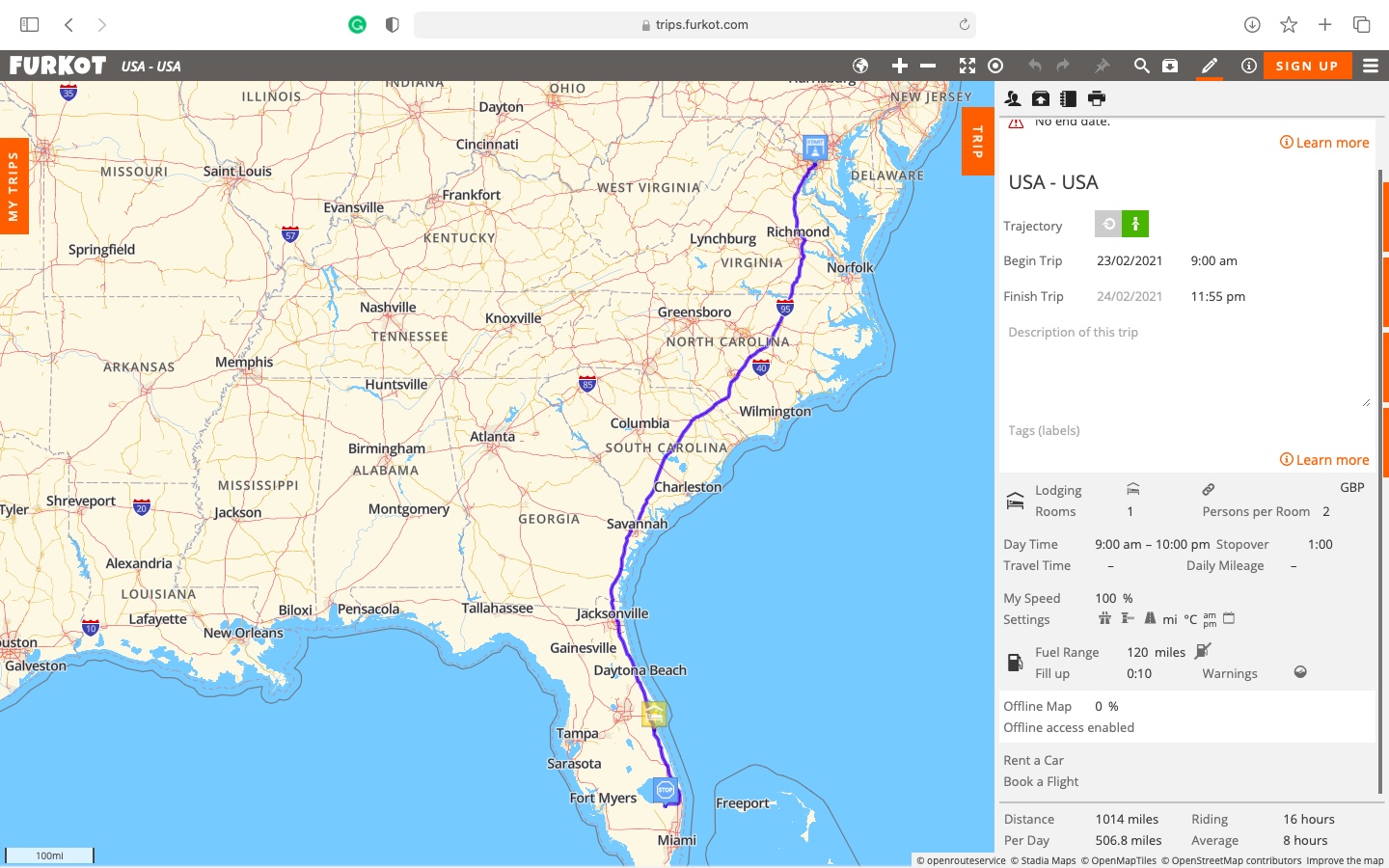 If you want to plan a trip on your laptop, print out the directions, and not use your phone for navigation, Furkot is a cool alternative. You can use it directly from your phone's browser, and it can store your trip information offline.
In my testing, I found Furkot easier to use on the desktop version. The drawer-like tabs make it comprehensive but you need good screen real-estate to make full use of its features.
What I really liked about Furkot is that this road trip planner lets you tinker around a lot in the 'Trip' tab. You can calculate exactly how long will it take to make a fuel stop, let Furkot remind you to refuel, and calculate your mileage among other things. A major downside is that there are no real-time traffic updates, at least in India.
You can check out Furkot here.
3. Waze: Collaborative Route Planner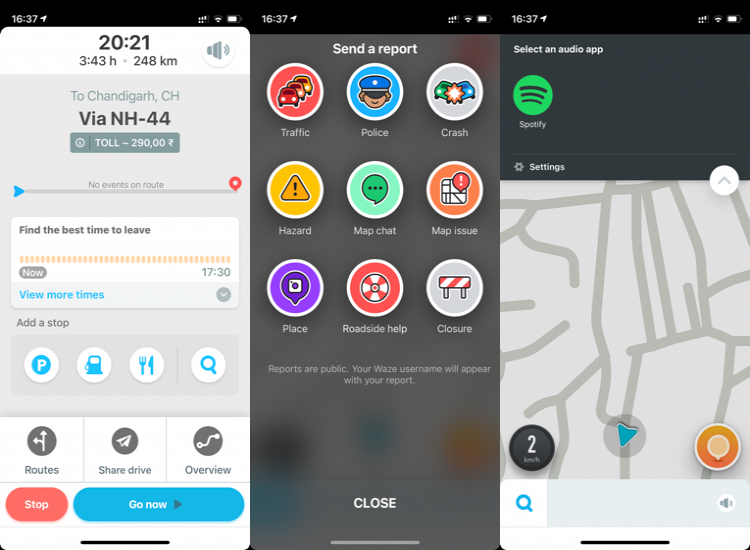 Waze is a noteworthy alternative to Google Maps when it comes to route planner and road trip planner functions in 2021. Its nature allows it to become more and more sophisticated as it gets more users in a place.
When you open the Waze app, you can tap on the icon at the bottom right side of the app to report traffic, police presence, crashes, hazards, and ask for roadside assistance from fellow Wazers who may be on the same route.
This community approach keeps Waze up to date with the traffic conditions. It also gives you an approximate toll-pricing, which is added advantage over other apps. The app also comes with Spotify integration so your road trip playlist game can stay on point alongside the navigation.
4. MapQuest: Bonus Features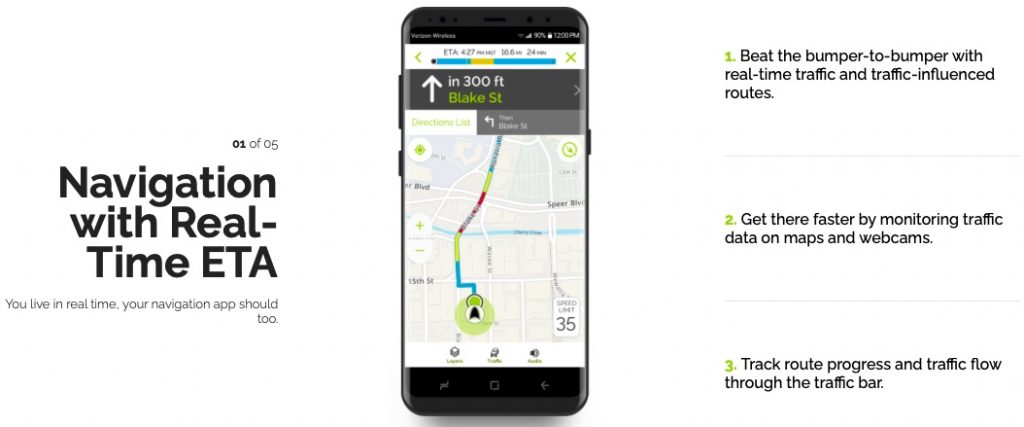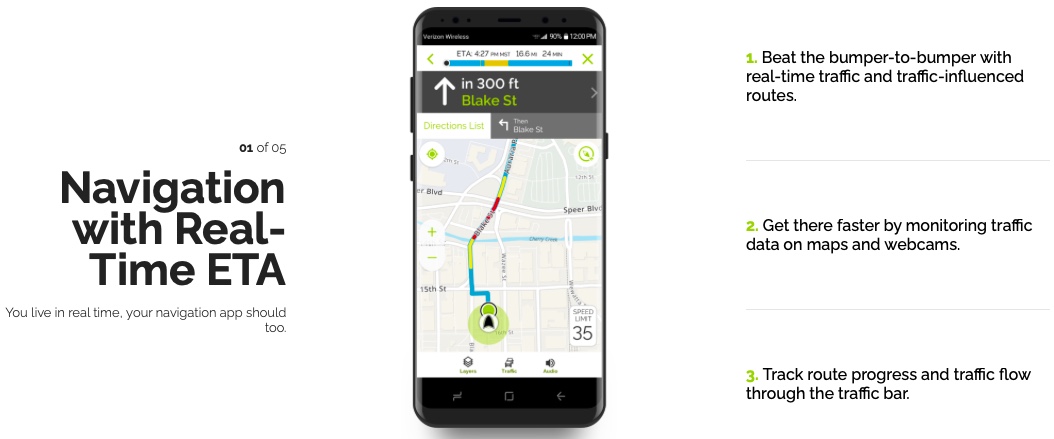 MapQuest is a more mainstream and widely distributed apps in the U.S. It doesn't even load destinations in India at times, so we can safely say it's not a good option in India for now.
Some of the good features of this app in the regions it works are that it lets you calculate a roughly accurate fuel cost and mileage.
5. Hostelworld: Find A Place To Stay
Hosteworld helps you book hotels and hostels almost anywhere in the world. Its flexibility makes it an essential addition to a road trip planner. You can get the free app for Android as well as iOS.
6. TollGuru: Best Trip Toll Calculator For Roadtrip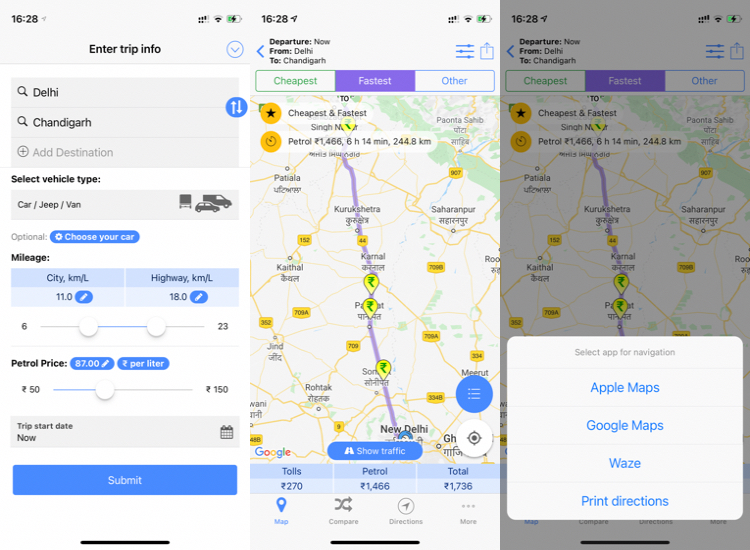 While road trip planners like Waze give you a rough idea about toll prices, this app can tell you the exact amount. You can even calculate the precise amount you'll need for petrol if you know the current petrol price and your vehicle's mileage.
You can get the TollGuru app for Android and iOS for free.
7. PackPoint: Create Your Travel Packing List
Now that navigation, stay, and exploration is decided, let's talk about packing for a trip. If you want to pack for travel efficiently, this app lets you do that without missing out on anything important.
PackPoint is a free app that lets you make a custom packing list for your travel. All you have to do is fill in details like your sex, duration, dates of stay, and select the activities you'll try during the stay. This list is prepared based on the weather at the time of your visit.
You can add or remove items from the checklist and share them with fellow travelers for convenient packing. You can also opt-in for the paid version, which will cost you $2.99 for added features like Tripit and Evernote integration.
The Best Road Trip Planner – Wrapping Up
We're yet to see a single best road trip planner app in 2021 that has all the features we need to plan the perfect road trip. The apps listed here are fast, reliable, and easy to use next to each other. For example, you can use a toll calculator to find the cheapest route, create a road trip itinerary, and then a route planner to check the right time and traffic conditions.
Road trip planners like Google Maps and Furkot are there to help if you're taking an international trip before you hit the road. Throw in a good packing list and you'll have all the hassle sorted for you.
That said, we hope these apps help you get a smoother road trip and overall travel experience. Do let us know in the comments if you have feedback or any other apps that should be there on this list.