With more and more companies undertaking the journey of digital transformation, the role of the CIO has become critical. The increased demand for experienced IT leaders has made the space extremely dynamic. CIO India is here with a regularly updated list of the latest CIO movements across the country. Write to us if you have news to share.
February 2021
Adani Power names Nitin Rohilla CIO
Nitin Rohilla has joined Adani Power as its CIO. He was previously the vice president of IT at Adani Electricity, another company within the same group, for over two years. Previously based out of Mumbai, Rohilla has now moved to Ahmedabad, Gujarat, to take up his new role. Rohilla will report directly to Anil Sardana, managing director at Adani Power.
Rohilla said, "As CIO of Adani Power, my responsibilities will be to make IT as a partner in business where IT should be considered as first port of call for any business decision.
"I believe that IT initiatives should drive business value," he said, adding that he will focus on improved and effective processes to bring consistency and standardisation.
Rohilla has 30 years' experience in IT management, a great deal of it involving SAP systems, and has worked at companies including Pidilite Industries, Azure Power, Tata Power, Cairn Energy, BSES Delhi, and Tata Chemicals.
Anil Menon joins Lulu Group India as head of IT
Lulu Group India has appointed Anil Menon as its head of IT. Menon will be based in Kochi. He was formerly the general manager for IT innovation at Tata Starbucks.
In his new role, Menon will be responsible for strengthening the digital operations at Lulu to support the company's big expansion plan for India, focusing on customer experience and supply chain productivity. Menon will also be responsible for creating an agile ecosystem to support innovation and implement new age technologies to accelerate the growth across all channels.
Prior to Tata Starbucks, Menon worked with companies including Trent Hypermarket and Cybage Software. He has over 18 years of experience in IT and retail.
Tejas Shah leaves Axis Finance for SVKM
Tejas Shah has been appointed deputy director of IT at Shri Vile Parle Kelavani Mandal (SVKM). SVKM is an educational institute and a public charitable trust registered under the Societies Registration Act and Bombay Public Trust Act.
His previous role was as the head of IT Infrastructure at Axis Finance, where he was responsible for overall planning, organizing, and execution of all IT functions.
At SVKM he will be responsible for managing pan-India IT infrastructure including the network, applications, servers, end-user support team and web portal support.
Shah is an experienced IT leader skilled in IT infrastructure management, project coordination, identity and access management (IAM), IT service delivery, and budgeting and information security.
He has previously worked for HDFC Bank, Sify Technologies and Wipro.
January 2021
Fabindia Overseas appoints Kunal Mehta as its Group CTO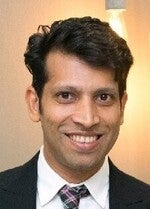 Kunal Mehta joins retail brand Fabindia Overseas as its group chief technology officer. Mehta brings in 20 years of experience, 16 of which he spent in retail and the manufacturing sector where his primary responsibilities were enterprise IT operations and IT strategy.
Mehta will be based in New Delhi for his new role at Fabindia, where he will be responsible for defining the IT strategy roadmap and driving IT transformation through business. His main responsibility will be to build a robust digital backbone to innovate and accelerate business growth across all channels.
He will be working closely with the top management at Fabindia to ensure improved efficiency and productivity, to improve supply chain systems and customer experience, and to implement new technologies to ready the brand for future growth.
In his previous role, Mehta was the head of IT at Raymond Ltd. Prior to that, he was with companies including Trent Hypermarket, Reliance Retail, Johnson & Johnson, and Nilkamal.
Pradipt Kapoor named CIO of Bharti Airtel
Pradipt Kapoor is taking over from Harmeen Mehta as CIO of Bharti Airtel.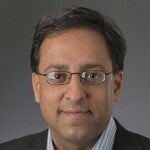 In his last role, Kapoor was VP and global head of products and solutions engineering at shipping and logistics major Maersk.
"I am super excited to be joining Airtel. It's an iconic brand and I love the fact customer centricity and customer obsession is in the core DNA of the organization," Kapoor told CIO India.
As part of its digital drive, the Indian telecom giant has been striving to develop a broad array of digital services and platforms.
On his role in helping the company meet its digital agenda, Kapoor said "I am looking forward to helping realise the Airtel digital vision—to help build products, platforms and services which make sure that customers get the best possible service experience."
Bhavesh Gandhi joins Aarti Industries as chief digital and information officer
Bhavesh Gandhi has been appointed as chief digital and information officer at chemical and pharmaceutical major Aarti Industries.
The company has 16 chemical manufacturing sites from which it serves nearly 150 global and 500 local companies.
Gandhi was previously CIO of Piramal Enterprises' pharma division, where he worked for five years.
Harmit Singh Malhotra named CTO at Enterr10 Television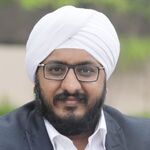 Harmit Singh Malhotra has joined media and entertainment major Enterr10 Television as chief technology officer.
Before that, he was general manager for IT and IS at Republic World, where he was responsible for managing the entire broadcast and corporate IT infrastructure, in addition to evaluating new technologies and formulating IT strategy. He played a key role in IT business process design and solution identification. Malhotra was also responsible for ensuring compliance and defining IT security and operating policies.
Malhotra has extensive experience in the broadcast media industry, having worked at firms like Network 18, Star TV, CNBC-TV18.
Chaitanya Wagh appointed CTO (India) at Scotiabank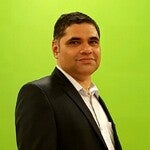 Former Group CTO at JM Financial, Chaitanya Wagh has joined Canadian multinational banking and financial services company Scotiabank as Chief Technology Officer (India).
Wagh has over 20 years of experience in managing technology for investment banking, equity trading, asset management, wealth management, retail trading, and fixed income businesses.
In his previous role, Wagh was the group CTO of JM Financial, where he worked for over 12 years. His IT career in the BFSI sector started with DSP Merrill Lynch. He then moved to JP Morgan Stanley Securities, following which he served as director of information technology at UBS Securities.
Over the years, Wagh accrued expertise in aligning his organization's technology roadmap with business strategies and played key leadership roles in solution planning and project management.
November 2020
Shiju Rawther joins CARE Ratings as CITO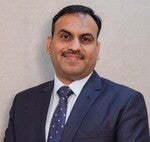 Credit rating agency CARE Ratings has named Shiju Rawther its new chief information and technology officer, tasked with spearheading the complete IT function including technology strategies and enterprise-wide IT transformation.
Previously, Rawther was CIO at Poonawalla Finance, and before that he played a key role in driving technology transformation at financial majors such as IIFL Finance, TransUnion CIBIL, and Fullerton India Credit Company. He is credited with setting up the complete IT infrastructure, application deployment, and security operations at Gateway Terminals India and Fullerton India, including building security operations centers (SOCs) from scratch at both companies.
Ramesh Lakshminarayanan appointed CIO at HDFC Bank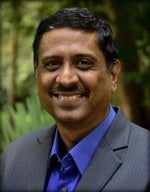 HDFC Bank has appointed Ramesh Lakshminarayanan as its new CIO. He will serve as group head of IT, spearheading the company's technology transformation.
In addition to defining HDFC's technology strategy, Lakshminarayanan has been tasked with strengthening the company's foundational technology, enhancing its digital capabilities and harnessing the latest in artificial intelligence and machine learning.
In his previous role, Lakshminarayanan served as chief technology and information officer at Credit Rating Information Services of India Ltd. (CRISIL). A veteran technology leader in the BFSI space, he has worked at banking majors such as Citibank India, ABN AMRO Bank, Citigroup and Kotak Mahindra Bank.
October 2020
Piramal Glass names Sudip Mazumder global chief digital and information officer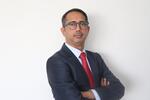 Sudip Mazumder has joined Piramal Glass as global chief digital and information officer. He will report to Samit Datta, global chief supply chain and technology officer.
Mazumder's most recent role was as engineering and construction digital head and general manager at L&T Group. He has previously worked with companies including RPG Group, Cognizant, Barclays, AstraZeneca, Lloyds, and TCS.
At Piramal Glass, he will be responsible for reinforcing digital transformation and also lead the company's Digital 2.0 initiative. This includes setting up an advanced analytics technology stack and building a dedicated team to run the digital center of excellence and academy through which business use cases will be driven using AI, ML, and deep learning.
Former Flipkart executive Giridhar Yasa joins Lendingkart as CTO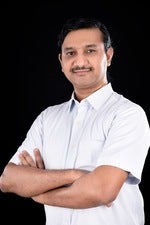 Fintech player Lendingkart has appointed former Flipkart technology leader Giridhar Yasa as its chief technology officer. He will be responsible for reducing onboarding times and configuring workflows on the company's platforms for customers, channel partners, and co-lending partners.
He has over 20 years of experience across diverse domains such as cloud architectures, large scale distributed systems, virtualization, systems and storage software, and e-commerce and consumer internet systems. 
Puneet Kaur Kohli joins Universal Sompo General Insurance Co. as CTO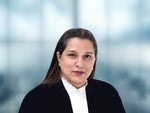 Universal Sompo General Insurance Co has appointed Puneet Kaur Kohli as its chief technology officer. In her 25 years of IT leadership experience, Kohli has worked across geographies for brands including Motorola, Reliance, Duncans, Bharti Airtel, and Motricity (AT&T).
Prior to joining Universal Sompo General Insurance, she was the CTO and CIO at Manappuram Finance. Her expertise includes IT strategy, project management, network and information security, data privacy, regulatory adherence and governance, and disaster recovery planning.
Mohit Kapoor joins Mahindra Group as EVP & Group CTO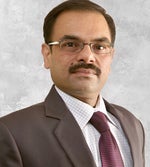 Mahindra Group has appointed Mohit Kapoor as executive vice-president and group chief technology officer. In this new role, he will be responsible for creating new business models and transforming customer experience across the group's diverse set of companies.
Prior to joining Mahindra Group, Kapoor was at DBS Bank, where he set up the Asia Hub at Hyderabad, the bank's technology development center. Kapoor has spearheaded technology and operations roles for over 29 years, the last 17 years in the BFSI sector.
September 2020
George Fanthome joins Bangalore International Airport Limited as CIO
George Fanthome, the former group CIO at GMR, has joined BIAL as its CIO. A seasoned IT veteran, Fanthome has over 15 years of experience across organizations including mining giant Vedanta Limited, New-Delhi based infrastructure company GMR, telecom player Bharti Airtel International, and IT services giant Genpact, among others.
His expertise includes enterprise wide IT transformation, IT policy and procedure development, strategic planning, digital business transformation, operations and software development.
Shuvankar Pramanick joins Columbia Asia Hospitals as Chief Information Officer

Columbia Asia Hospitals has appointed Shuvankar Pramanick as its CIO. With over two decades of experience, Shuvankar is a healthcare IT veteran, who has driven digital transformation strategy projects using AI, process automation, and innovative IT in the healthcare industry.
Prior to joining Columbia Asia Hospitals, he spearheaded IT at Sir Ganga Ram Hospital, New Delhi as CIO.
His other stints include IT leadership roles at Paras Healthcare, Asian Institute of Medical Sciences, Action Construction Equipments, Fortis Healthcare, among others.
July 2020
Group Head-IT & CIO Munish Mittal leaves HDFC Bank
Munish Mittal, group head of IT and chief Information officer at HDFC Bank, is leaving the organization to pursue higher studies, the bank has announced. Mittal joined the private lender in 1996 as IT Manager. In his 24 years at HDFC, he spearheaded various roles, including managing the IT strategy of the bank and its associated companies, HDFC Securities and HDB Financial Services. 
A Shiju Rawther joins Poonawalla Finance as CIO